Events in Hawke's Bay
Fill up your calendar with all these amazing events coming up in Hawke's Bay, through this link to Eventfinda. To find out how to list your event see Eventfinda.
These listings do not include exhibitions or workshops. You can view these by selecting them on the menu to the left of this page.
This Is Not A Valentines Party - ADF19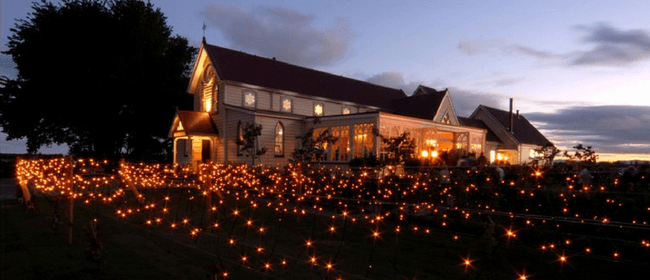 Sick of seeing your Instagram and Facebook pages clogged with pictures of flowers, chocolates and love hearts...well guess what social media didn't exist in the Art Deco era! Escape all the usual schmaltzy stuff this February and join us for the best non valentines party in town.

Enjoy a hilarious evening of music, comedy and fun. The menu will be anything but romantic. It will be messy and delicious and something you would never eat on a date. This is an Art Deco themed event, so whether you're single, a couple or a group, get dressed up for a fun night you'll never forget. Bubbles on arrival. Cash bar available.
Phone: 0508 484 253
When
Thursday 14 February, 6:30pm to 11:00pm
Cost
Where
The Old Church, Napier, Hawke's Bay / Gisborne
199 Meeane Rd, Napier, Hawke's Bay / Gisborne