Events in Hawke's Bay
Fill up your calendar with all these amazing events coming up in Hawke's Bay, through this link to Eventfinda. To find out how to list your event see Eventfinda.
These listings do not include exhibitions or workshops. You can view these by selecting them on the menu to the left of this page.
Friday Cheese Night - Meet Your Maker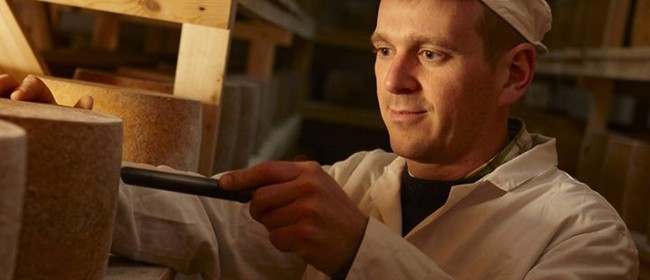 Juliet Harbutt, "master of Cheese", is world famous for her extraordinary knowledge and passion for cheese from Syria or Cyprus to Southern Wairarapa. Her unpretentious, amusing style makes these tastings the ultimate experience to wine, dine, taste and enjoy amazing artisan cheese, pickles and bread while soaking up her cheese wisdom and discover from the makers themselves the stories behind the cheeses, what makes them unique and what inspired the cheesemakers to make them.

"Annie & Geoff [Nieuwenhuis Farmstead Cheese] and PJ & Tom [Sentry Hill Organics] between them are producing some of the best goat and ewes' milk cheese I have tasted outside of France and I want to share them with you" [Juliet].

Te Whare Kiwikiwi, Juliet's home, overlooking Black Barn is the perfect place to enjoy a crisp glass of the winery's renowned rosé and wines from around Hawke's Bay while you discover a whole new world of cheese.
When
Friday 1 February, 6:00pm to 7:30pm
Cost
Where
Te Whare Kiwikiwi, Havelock North, Hawke's Bay / Gisborne
79 Black Barn Road, Havelock North, Hawke's Bay / Gisborne